Water Treatment Ponte Vedra FL

Are You Looking For Best Water Treatment Company In Ponte Vedra, FL?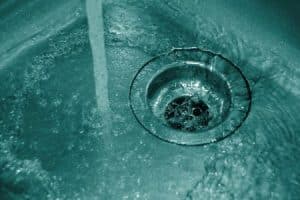 Integrity Water Treatment, LLC is the company to trust when you're in need of a Ponte Vedra water treatment company. We take great pride in the work we do and believe in going above and beyond to provide good service for our customers. When you agree to work with a water treatment company, you should actually be getting the expertise of a specialist. Otherwise, you're settling for inferior results. Make the same smart decision that so many local Ponte Vedra homeowners before you have made and call us to come and check out the water quality. We'll help you better understand the options you have and the benefits of each.
What You Should Know About Ozone Water Treatment?
Savvy Ponte Vedra homeowners are learning more about 
ozone water treatment
 and the differences it can make. Give this treatment some consideration:
This is an FDA approved treatment that is effective at removing toxins from the tap water in your home. It uses a colorless gas called ozone, or O3, to do away with contaminants viruses, fungi, pesticides, and metals, like iron.
Even if other water treatment approaches haven't worked, the ozone method oftentimes will. It's one of the most effective options available.
During this process, one of the oxygen atoms in ozone links up to another substance, like bacteria, and causes the pollutant to oxidize. This treatment requires an ozone generator and this generates ozone using high-intensity ultraviolet lamps.
The ozone then passes into a diffuser and creates bubbles that are saturated with ozone and mix with water inside a purification tank. From there, the weak oxygen molecules are separated from the ozone, attaching themselves to contaminants in the water. Purer water is the outcome.
There are a number of benefits to this, such as reducing the use of chemicals in the water treatment process or improving the taste and odor of tap water. It eradicates biological contaminants in tap water and even decreases the buildup of scale in your pipes and plumbing system, in general.
To get started with this process, contact the finest Ponte Vedra water treatment company, by calling us today.
If you're looking for quality water treatment services in Ponte Vedra, FL, look no further than our team here at Integrity Water Treatment. We offer a wide range of services to meet your needs, and we're always available to answer any questions you may have. Call us at 904-766-5509!