Water Treatment Orange Park FL

Why Do Orange Park Homeowners Choose Integrity Water Treatment?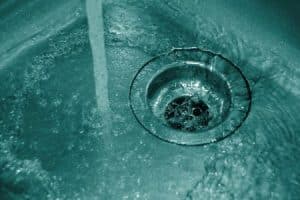 If you're looking for a water treatment company that you can trust to install a high-quality water treatment system in your Orange Park home, look no further than Integrity Water Treatment. Our water treatment company is known for its proven experience, credentials, and memberships in professional organizations. Our qualified team is ready to assist homeowners in the Orange Park area with any water treatment service Monday through Saturday. Our services and products include well pump & tank replacement,
city water treatment
, water system repairs, performance tune-ups, lab water analysis, reverse osmosis systems, ozone iron filters, water softening systems, and professional installations.
Consider Reverse Osmosis Drinking Water Systems For Your Home
If contaminants in your water supply are keeping you from drinking your Orange Park home's tap water, consider hiring a reputable water treatment company like
Integrity Water Treatment
to install a reverse osmosis drinking water system. Many homeowners with RO systems experience benefits such as odorless water, quiet operation, long-lasting water filtration components, and minimal maintenance. If you decide to purchase an RO system, you can trust it to filter out contaminants such as fluoride, chlorine, lead, pesticides, dissolved salts, nitrates, and detergents.
Schedule City Water Treatment Services
Water supplies that are treated through city water treatment processes cause some skepticism among Orange Park homeowners. Because these procedures often involve treatment with chemicals such as chlorine, the water's taste doesn't always meet homeowners' expectations. Integrity Water Treatment offers triple-treat water conditioning systems that tackle this problem, and homeowners can choose from twin tank models and single tank models. Twin tank models consist of two tanks and prevents calcium scale buildup in plumbing appliances that use hot water, and single tank models filter contaminants through a catalytic coconut shell carbon and then soften the water by removing calcium and magnesium.
If you're looking for quality water treatment services in Orange Park, FL, look no further than our team here at Integrity Water Treatment. We offer a wide range of services to meet your needs, and we're always available to answer any questions you may have. Call us at 904-766-5509!