Water Treatment Services in Clay Hill, FL

INTEGRITY WATER TREATMENT: AN EXPERIENCED CLAY HILL WATER TREATMENT COMPANY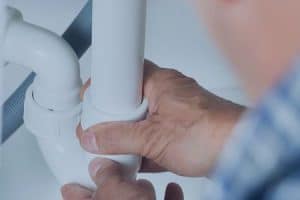 The water treatment experts at Integrity Water Treatment can address a number of water quality problems in Clay Hill homes, such as musty odors, foul tastes, contaminated water, iron stains, scale buildup in pipes, water hardness, and cloudy water. Our water treatment company is known for its well-stocked vans, up-front pricing, factory-trained technicians, professional dress code, and honesty and dependability. If you're looking for a water treatment company that offers services such as water testing, ozone water treatment, and water filtration in Clay Hill, contact Integrity Water Treatment to discuss these services with a trained water treatment professional.
SHOULD YOU SCHEDULE WATER TESTING SERVICES?
Whether you use Clay Hill municipal water or private well water, Integrity Water Treatment can provide you with water testing services so that you know exactly what is in your drinking water. Our water treatment specialists will determine the best approach to any water problem that you might have and install whichever water treatment system would be most appropriate. Testing your water annually is advised so that you can detect the presence of iron, manganese, chloride, nitrate, pesticides, microorganisms, fluoride, sulfate, arsenic, and selenium.
WHY ARE ECO-GREEN SALT-FREE WATER CONDITIONERS BENEFICIAL?
Our water treatment company installs and repairs a variety of eco-green salt-free water conditioners, such as ScaleNet water treatment systems. These anti-scaling products decrease water hardness by transforming hardness minerals such as calcium and magnesium into microscopic crystal particles without removing them entirely. ScaleNet water treatment systems can be used with tankless water heaters, irrigation systems, boilers, humidifiers, solar heating systems, and distillers. If you'd like to learn more about eco-green salt-free water conditioners in Clay Hill homes, give the water treatment professionals at Integrity Water Treatment a call to discuss their benefits and characteristics in further detail.
If you're looking for quality water treatment services in Clay Hill, FL, look no further than our team here at Integrity Water Treatment. We offer a wide range of services to meet your needs, and we're always available to answer any questions you may have. Call us at
904-766-5509
!