Water Treatment Services in Marietta, FL

INTEGRITY WATER TREATMENT: AN EXPERIENCED MARIETTA WATER TREATMENT COMPANY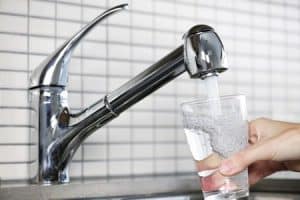 Aside from the air you breathe, there's probably no more important component than your water. That makes your Marietta water treatment company one of the most important service contractors you'll need to know. For optimal results, make it a point to contact the team at Integrity Water Treatment, LLC. We want to be able to work with you and help improve your water quality. For everything from consumption to sanitation, you deserve only the best quality. Why expose you and your family to questionable quality water when we can help ensure that you have better water for your Marietta home.
SCHEDULE YOUR WATER TREATMENT CONSULTATION
The average Marietta homeowner wants nothing more than to keep their home clean and their family healthy and safe. An important way to do this is take care of the water you're exposed to. This is where our helpful, comprehensive water treatment consultation comes into the picture. The ultimate goal of this process is to:
End up with better tasting water. This isn't just for direct consumption, it's about the results you get from cooking. Don't use your current tap water or settle for bottled water when we can help improve the water you have.
You won't believe the difference it makes for your laundry. So many homeowners aren't even aware of the fact that their dull clothing that's become threadbare is because of their water quality. It's not the clothing brand or the choice of fabrics, it's the hard water taking its toll on the fabric fibers.
Stop using so much soap and shampoo to get the job done. Hard water causes the need for more of these products because it makes it harder for lathering to occur. You'll be surprised when you find out how much less shampoo or soap you need to get the job completed, once you stop using hard water.
When you're ready to partner with a dependable Marietta water treatment company, get in touch with our pros.
If you're looking for quality water treatment services in Marietta, FL, look no further than our team here at Integrity Water Treatment. We offer a wide range of services to meet your needs, and we're always available to answer any questions you may have. Call us at
904-766-5509
!