Water Treatment Clay County FL

Water Treatment Specialists In Clay County, FL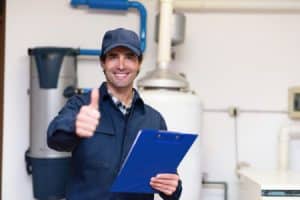 Every time you use tap water in your Clay County home, you're exposed to whatever contaminants are dissolved in your drinking water, a realization which may alarm you if you're highly concerned about the health and safety of your household. With comprehensive knowledge about
water treatment products
, services, and technologies, our water treatment company understands the concerns that Clay County homeowners have about water quality.
How Can Water Filtration & Purification Help You?
When you work with
Integrity Water Treatment
to address water quality problems in your Clay County home, you'll be able to choose from a variety of water filtration and purification systems. Water filtration systems can be attached to bottle-less water coolers or installed under sinks. The bottle-less water cooler system dispenses cold or hot filtered water at the push of a button, and the under-sink system dispenses filtered water from a specialized faucet installed on the sink. If you're interested in water filtration systems, contact an experienced water treatment company like Integrity Water Treatment to schedule a water filtration system installation or repair for your Clay County home.
Is It Time To Schedule A Water Treatment Consultation?
Our
water treatment specialists
offer Clay County homeowners the products and equipment necessary to achieve pure, great-tasting water right in their homes. When you reach out to Integrity Water Treatment, our qualified team will begin assessing your water quality problems by performing a
water treatment consultation
. The water treatment consultation and water testing will reveal which water treatment products and services will resolve your water quality problems effectively. Our water treatment company offers products such as reverse osmosis drinking water systems, water softeners, and eco-green salt-free water conditioners and services such as well pump and tank replacements, water system repairs, and ozone water treatment.
If you're looking for quality water treatment services in Clay County, FL, look no further than our team here at Integrity Water Treatment. We offer a wide range of services to meet your needs, and we're always available to answer any questions you may have. Call us at 904-766-5509!