Water Treatment Nocatee FL

Local Water Treatment Professionals In Nocatee, FL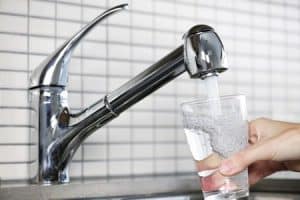 You can call any Nocatee water treatment company, or you can contact and partner with a local leading service provider. The committed team at
Integrity Water Treatment
, LLC is focused on not just meeting but exceeding your expectations, partly because water is so important. Even more important is having access to water that's as pure and clean as possible. The water you use for sanitation and consumption should be topnotch. It certainly shouldn't be straight out of the tap, unfiltered, and potentially harmful. Our job is to provide local Nocatee customers with access to better water, and our goal is to ensure you get the best customer care along the way.
Get Informed With Accurate Water Testing
Local Nocatee homeowners with a private well, take note! You need to arm yourself with knowledge by finding out more about the current condition of your water. We offer 
water testing
 and can help with the following:
You may notice a change in your health or the well-being of a member of your household; even your pets or plants. It may seem inexplicable but have you considered the water you're using? Even something like skin conditions can be traced back to the quality of the water you're using.
Previous testing may have missed the mark, big time. Your average testing kit doesn't include some harder to find contaminants. Even if you've had another company out before, it's time to let us take a crack at it. We use a more thorough process that's going to get you better results.
Above all else, it's good to have peace of mind. Whether we find something that needs to be treated and you finally have answers. Or, if we find your water is fairly good and needs minimal filtration, you know you're doing the right thing. Being able to have peace of mind that you're doing all you can to take good care of your household is important.
Simply put, call us and get optimal service from this Nocatee water treatment company.
If you're looking for quality water treatment services in Nocatee, FL, look no further than our team here at Integrity Water Treatment. We offer a wide range of services to meet your needs, and we're always available to answer any questions you may have. Call us at 904-766-5509!